Schalkhaar 03-08-2022,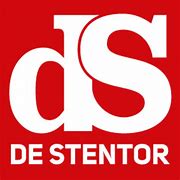 Interview by Castor van Dillen of De Stentor.
Bert Kleine Schaars helps second homelandrecover land after big explosion.
Veteran and councillor with a drive to act for Lebanon.
The day 4 August 2020 will never forget Lebanon veteran Bert Kleine Schaars. A warehouse in the port of Beirut, filled with ammonium nitrate – a raw material for fertilizer and bombs – completely explodes.
Hundreds die, hundreds of thousands are homeless.
,,We were away for a day in Efteling with the boys, but within half an hour I had Siem (a fellow veteran, ed.) on the line. I was shown videos. And what I saw was really bizarre ," says Kleine Schaars. He sits outside next to his old farm in the hamlet of Averlo, about six kilometers from Deventer. Kleine Schaars has been holding debates in the town hall for years as chairman of the local party Deventer Belang.
Seed planted
In that particular Month of August, the political task was dwarfed by his drive to act for Lebanon, immediately after that phone call from his comrade he took action. Raising money was his first goal. Through the Veterans Institute he received 25,000 euros.
"But that was a drop in the ocean." He wanted more. Together with his wife Jeannet, Kleine Schaars founded the Veterans for Lebanon Foundation.
The seed for this was planted in March 2020, just before the whole world plunged into lockdowns. With a group of fellow veterans, Kleine Schaars traveled around Lebanon, where he served for the United Nations. In the early 80s, the UN sent several missions to the small country on the Mediterranean Sea. Lebanon was torn apart by civil war.
In the years that followed, relative calm returned. But even before the explosion, Lebanon was in economic crisis. More and more Lebanese are living in poverty. During Kleine Schaar's 'return trip', massive anti-government protests were underway. The state of the country hit the military. "We thought it was such a beautiful country and we were like, 'what can we do to help the country?'
Soon after the disaster, Kleine Schaars came into contact with Sumeya Hamie of Containers of Love. Her parents fled to the Netherlands because of the civil war in Lebanon . ,,We sent containers full of aid that way. Then you have to think of beds and medical devices. They really end up in the right place. Because of Sumeya, we know exactly where they are going."
Kleine Schaars travelled back to Lebanon several times after the explosion, to see what help is needed. The Sallander saw harrowing situations in hospitals and nursing homes. But a school community in Beirut struck him. Especially because in the future they will have to lead this country in times of crisis. "If we can't change the adults, it has to come from the children."
Fluttering curtains
After two years, the help has not stopped. According to Klein Schaars, the country is far from recovering from the disaster. "In some places you see that everything is completely cleaned up. sometimes you see an apartment building where the curtains are still fluttering out of the windows, because everything is broken. That has to do with money. The country is in an economic slump." The foundation of Kleine Schaars will soon ship the 35th container. Nevertheless, he sees that the attention is slackening a bit. "So much happened after that explosion. For example, we have had the fall of Afghanistan and the Ukraine war has begun. So things happen at the world level, which shifts the attention. I totally understand that."
Nevertheless, Kleine Schaars has shifted its attention. He would like to promote the country a bit more. Every year the foundation organizes 'tourist' trips. "So that you will also see the beauty of Lebanon. We are going en masse to Turkey and Israel. But we ignore Lebanon, even though it is a young democracy."
Through a recently started lottery you have a chance to win a free, fully catered trip. According to Kleine Schaars, you don't have to be B ang for your safety. ,,Of course there is a lot wrong. But if you look back at our history; how did we function when we were democratic for 75 years?
Then we celebrated and hung people on lampposts."