Travel report work visit Lebanon
By: Siem Kersten
Friday 6 th of August.
When we arrived at Beirut airport, which again felt like coming home, we (Fred, Bert, Andre and Siem) were met by Georges Farah and Afif Fakhrdin. Through a mostly dark Beirut they took us to the Hotel Commodore.After checking in and freshening up we wandered through the Al Hamra district, looking for a restaurant for something.to eat The first one we visited was sold out but we were able to have a drink there. I took advantage of the moment to present our group photo at Italair, and the Poster of Italair that we received in March 2020 in Nakoura, to Georges and Afif. We then walked to the Shawarma restaurant, where we had a delicious meal.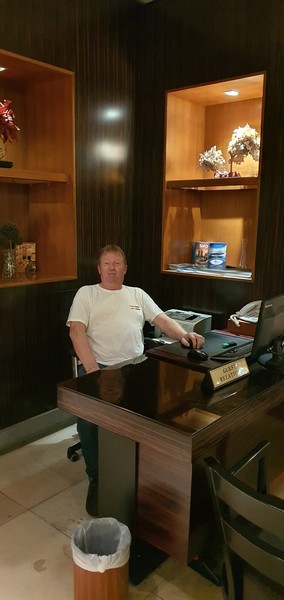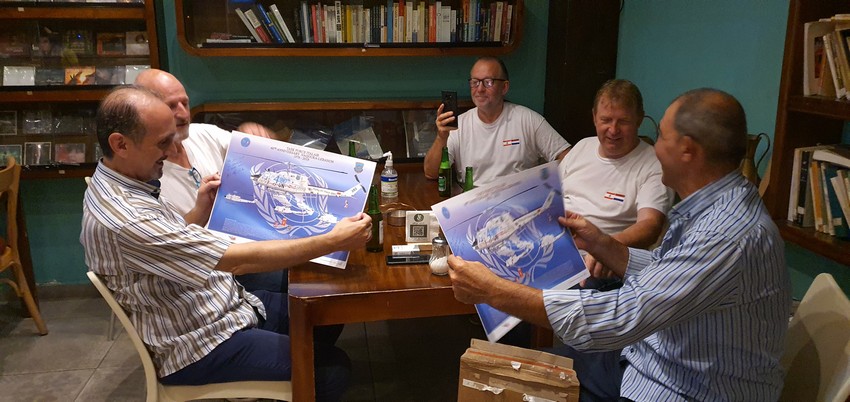 Saturday 7th of August
We started the day with a visit to the port- and residential area situated in the immediate vicinity of the explosion.of August 2020.. It was very impressive and at the same time tragic to see that so little has been reconstructed since that fatal day. The repair work has so far been carried out by residents and shop owners. We then drove to the Hospital Sainte Thérèse. This hospital is run entirely by nuns. It is a hospital for the poor, where medical assistance is offered to anyone, but especially for people without means.
After the visit to the nuns, the intention was to spend the rest of the weekend getting ideas for the (future) holiday trips to be organized. For that we first drove to the Monestry St Maroun (Annaya), where, because it was lunchtime, we enjoyed some good food. We then visited Byblos and viewed Hotel Aleph. Rating it as a great destination to possibly use for overnight stays in the future. We then visited the Crusaders Castle in this coastal town with the always fascinating explanations of George. To conclude this day we enjoyed a delicious dinner together overlooking the beautiful old port of Byblos.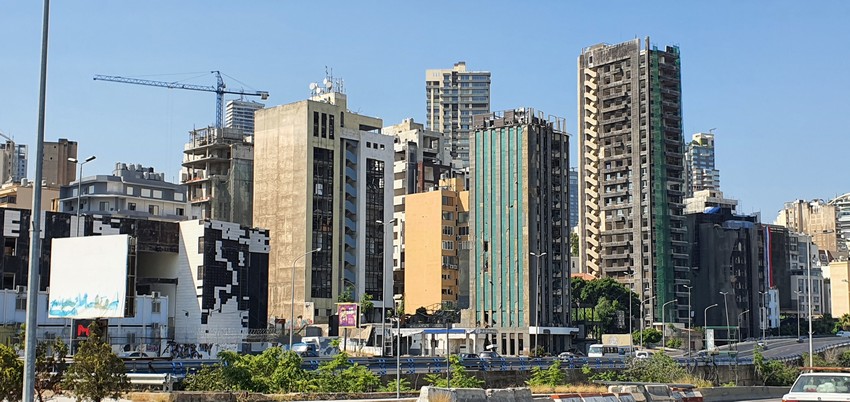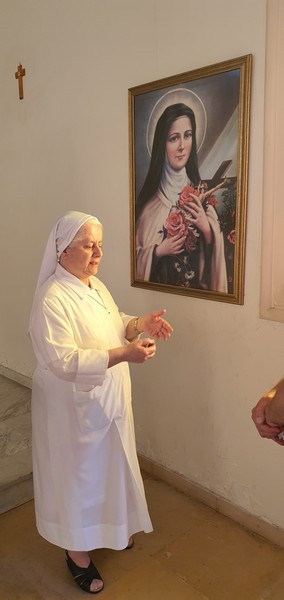 Sunday 8th of August
This day we visited several places that may have potential for future holiday trips. We drove to the Mussaylha (Msaylha) fort near Hamat, drank coffee in Chekka with its natural caves, drove along the Qadischa valley with its famous monasteries and visited the museum of Gibran Khalil Gibran. This museum is located in an old monastery carved into the mountainside. Then we drove on to God's Cedars (Bsharri) and then to Tripoli where we viewed the St. Gilles Castle. We wandered through the Tripoli Citadel, visited the impressive train station of El-Mina and drove on to Batroun, where we viewed St. Stephen's church. We also visited the coastal protection that was built by the Phoenicians at the time. We then drove the long way back to Beirut.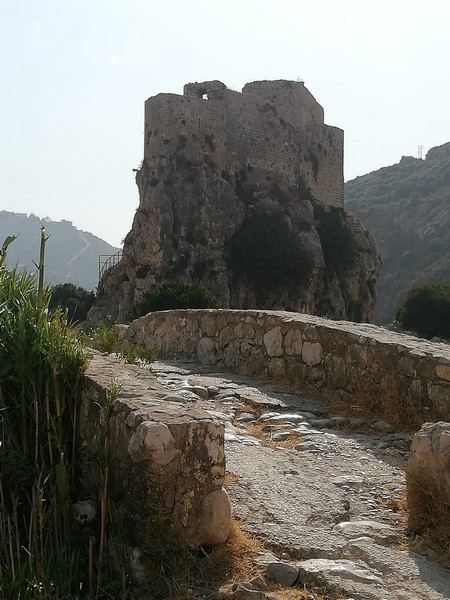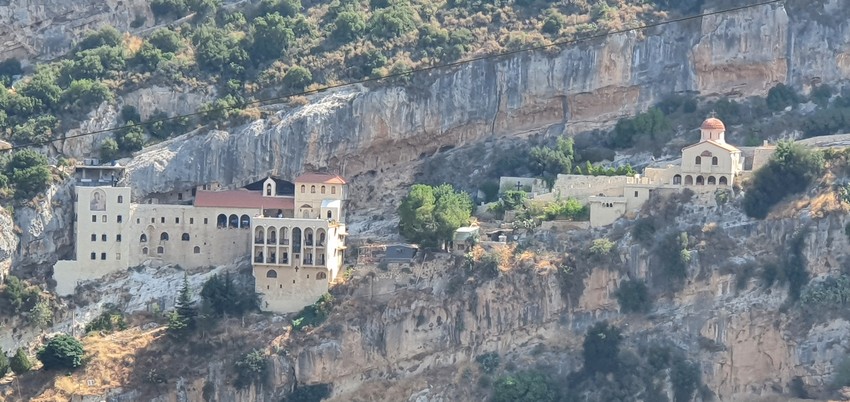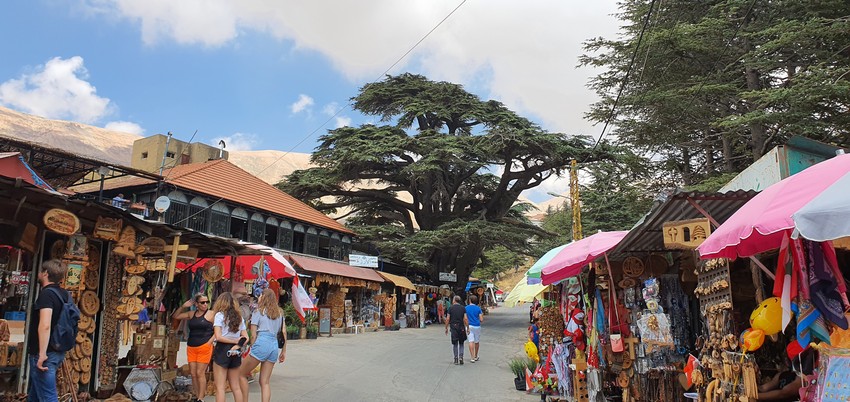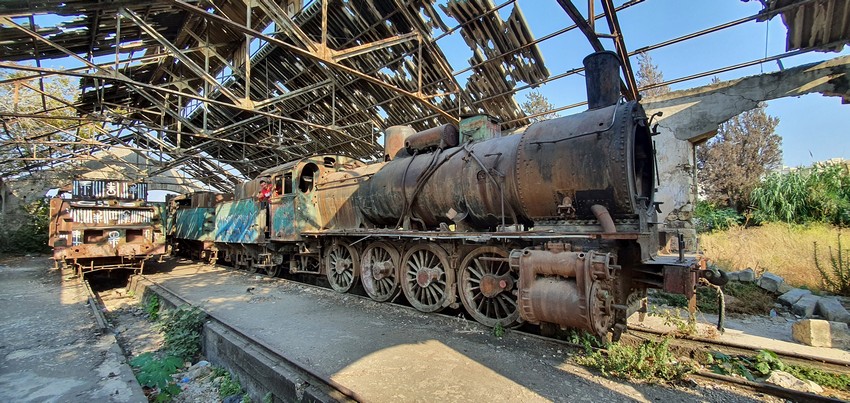 Monday 9th of August
On this day a planned visit to our school project St. Coeurs (Bauchrieh). The school is located in East Beirut in the district that suffered direct damage as a result of the explosion on August 4, 2020, with a total of 200,000 euros in structural damage. After receiving coffee we met the school board.
It turned out to be a good conversation about what the school board's expectations are regarding our help in revamping the school's data network. Well-functioning Wi-Fi is not only very welcome as a support for the lessons, but will also attract new teachers. After this conversation, Fred, Henry (executive secretary of the school) and I measured the whole school, and basically checked whether, what Bart (from Sourceware) and I have come up with can be carried out.
Fortunately, it turned out that all that is possible, but it will be a huge project (114 classrooms) and with about 10,000 square meters of surface area we will need all the help we can get. While Fred and I were busy at the school, Bert and André visited the Psychiatric Hospital of Cross (Jal El Bib).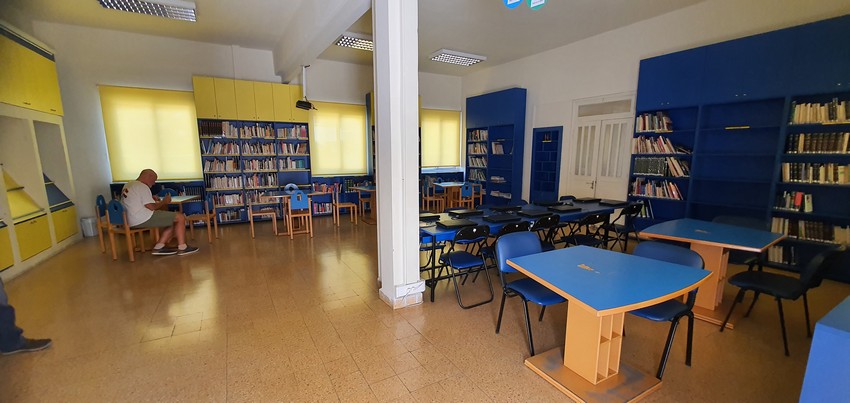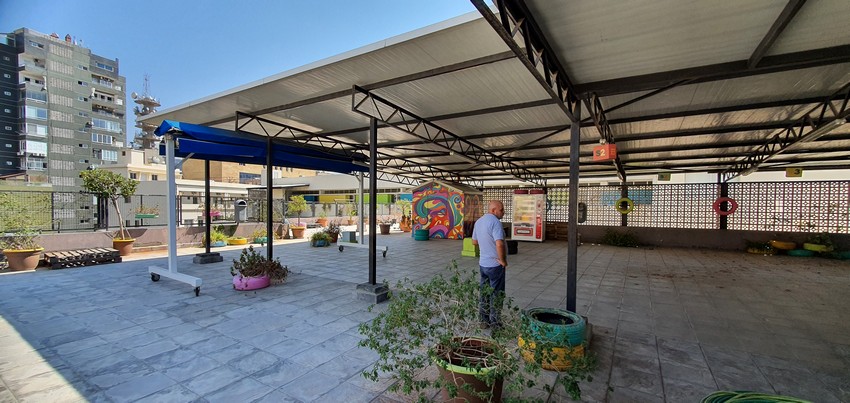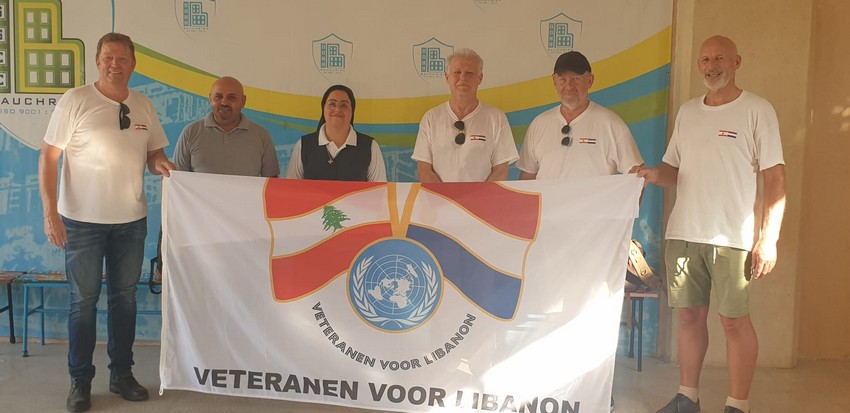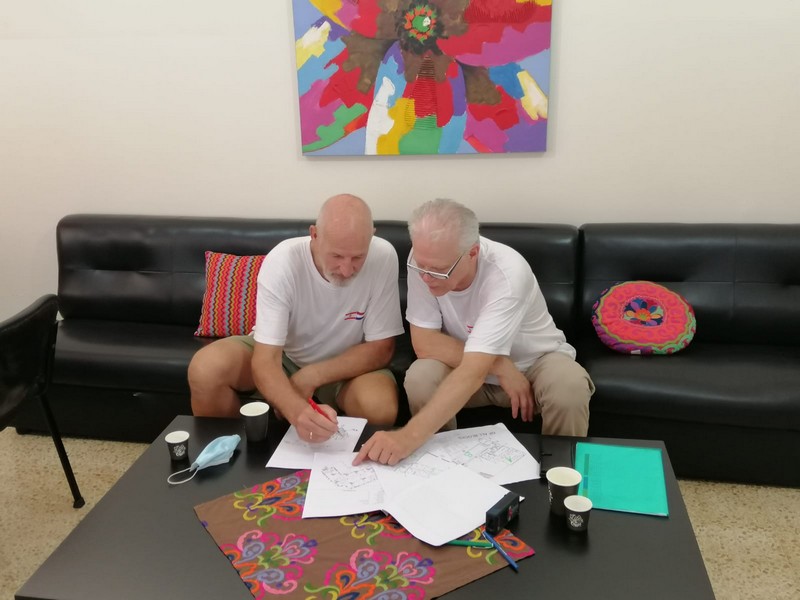 Tuesday 10 August
In the morning we first visited the organization Arcenciel in Beirut (Jisr el Bacha). They offer help to the poorest people. This assistance includes housing, training and work. Then visited the School Al-Mabarrat in the district of Burj el Barajneh. This is a school where people with disabilities, including the visually impaired and people with autism, live and learn. The school finds its origins in Islamic foundation.
Then back to our school project St. Coeurs Bauchrieh, in order to get a few final questions answered. Then to the port to find our latest containers, that have arrived.
During the conversation with the harbour master, the subject of UNIFIL soon came up and as is almost customary in Lebanon, we immediately received a lot of respect and awe. This continues to give a special feeling every time and a nice side effect was that this was also the reason that we were allowed to visit the place of the explosion. Normally this is not allowed, so we felt very privileged. It was an emotional visit. The damage is so impressive that it cannot be captured in photos in any way. It is hard to comprehend what happened there.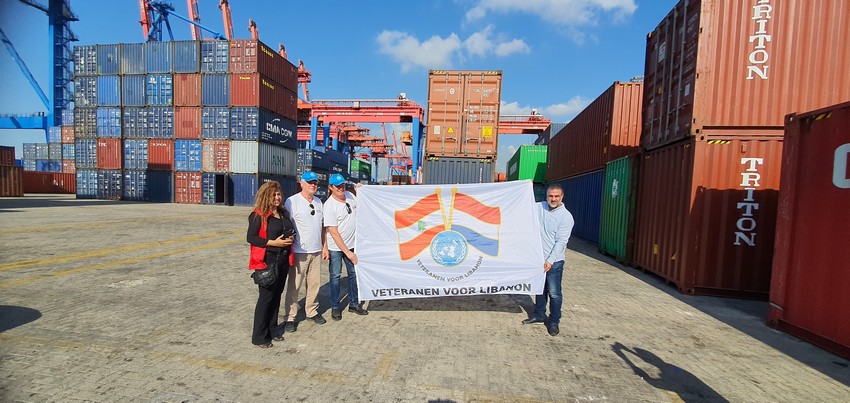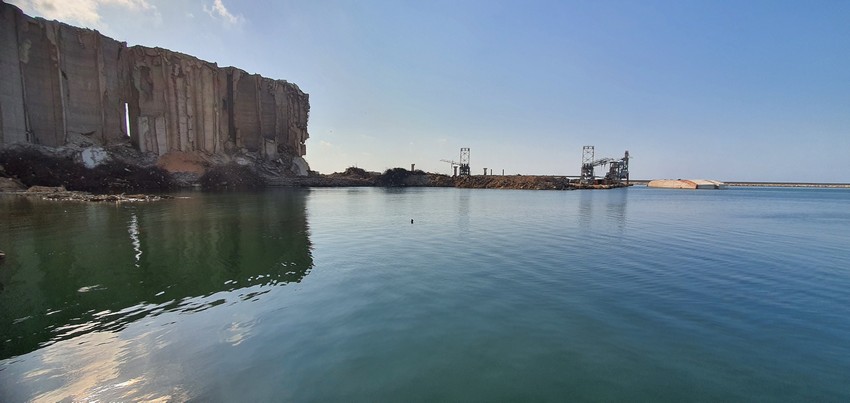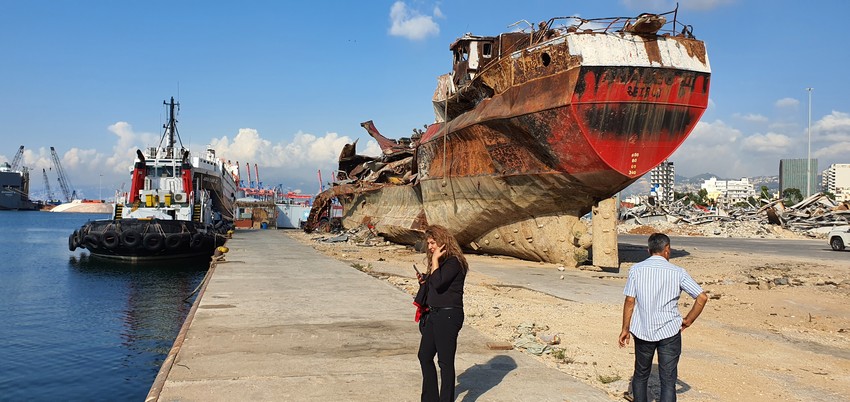 We ended the day with an informal dinner, offered by the Dutch Embassy.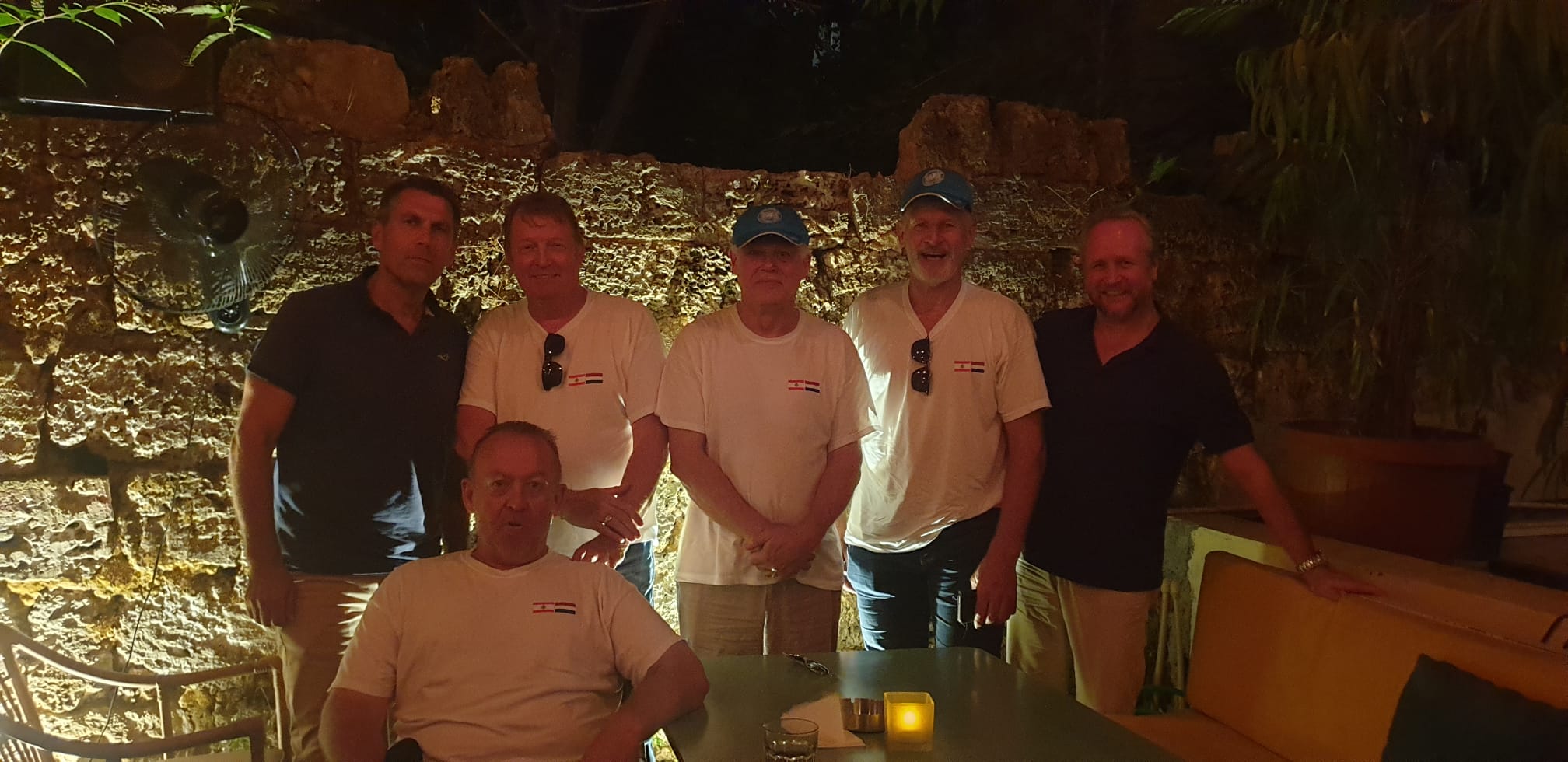 Wednesday 11 August
Our last day already and what we feared 40 years ago happened to us again: the brown monster struck... very annoying.
We first shopped in Beirut at Spinneys (Jnah) to stock up on our favorite Ksara wine. That purchase worked out well. Then we drove to the Chouf mountains where we visited Beit El Quamar. That was the last outing of this special week. Then it was time to go to the airport for departure to Schiphol.
Unfortunately, we did not get our carefully purchased wines through customs and we had to leave a lot of good bottles of wine behind.
It was a very intensive, emotional and impressive journey. As a foundation, we have managed to achieve our goals for this week. That would not have been possible without the great help of Georges and not to forget our driver Afif who drove us everywhere safely. The people of Lebanon are currently going through a very difficult time and we are happy that we can give a little bit of hope in these dark times.
That is why we ask everyone who sympathizes with the Lebanese population in this economically difficult time for them, which is reinforced by the consequences of the explosion on August 4, 2020: Please donate on account: NL71 ABNA 0118 7463 91 t.n.v. Action Beirut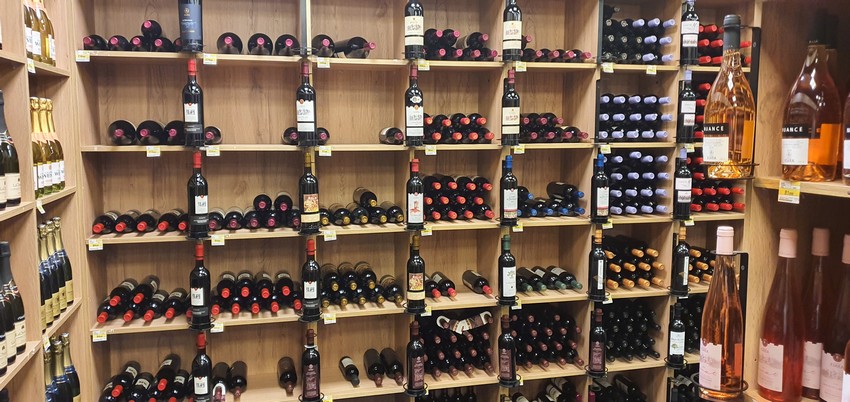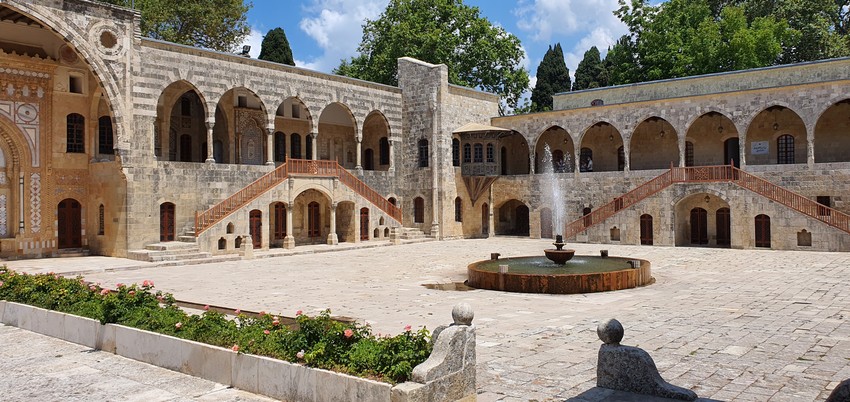 Our five-day visit in a nutshell.