Hengelo, 20-11-2022


Text: Teun van der Velden
Photos: Marcus Ganzevles
Video 'The forgotten mission',
veterans return to Lebanon: "We were under fire every day"
It was seen as a holiday trip, but the reality was harsh. Of the 10,000 Dutch people who went on a mission to Lebanon between 1979 and 1985, at least fifteen percent returned with mental complaints. UNIFIL veterans now regularly visit the country where they served. For some, the return to Lebanon is a processing of a trauma, for others a feast of recognition.
In the RTV Oost documentary 'The forgotten mission' we follow some of the veterans during their journey. Led by veteran Bert Kleine Schaars from Deventer, the group visits their own military posts, the Headquarters of the United Nations in Lebanon and pays tribute to the monument to the fallen soldiers.
See at the bottom of this article the television broadcast
Vakantiemissie
1979, the first Dutch are sent on UNIFIL mission to Lebanon. None of them had a clue what to expect. "They were told that the weather was wonderful," explains veteran Siem Kersten. "We were shown videos about how beautiful life in Beirut was. And of soldiers who were kept watch on the beach."
In 1978, during the Lebanese Civil War, Israel occupied southern Lebanon. After years of tensions, this was the last straw. The United Nations intervened and the United Nations Interim Force in Lebanon (UNIFIL) was to oversee the withdrawal of Israeli troops from Lebanon, restore international peace and security in the border area, and assist the Lebanese government in regaining its authority in southern Lebanon.
"You think you can handle the whole world," adds Bert Kleine Schaars. "I wanted to go there thinking I could make the world a better place."
The reality was different. Upon arrival at the airport in Beirut, the soldiers were taken south by the French. "And there we were under fire every day," Kersten continues. "We were literally in the middle of the two fighting parties. On the one hand the Palestinians in Lebanon, on the other hand Israel."
'Mission like a zombie'
And that had a major impact on the mostly young soldiers. Like Kersten, who has suffered from this for years. "I suffered damage because of that. After about two months I mentally locked down. I really went through the mission as a zombie. The pictures prove that I have been there. And I can still play the intense moments as videos in my head. But other than that, I don't know much about it."
I was super black and white and very short. Sometimes even towards the aggressive
The result is PTSD. But that diagnosis came late. "I've always said and thought there was nothing wrong with me. But I never slept well again. I was super black and white and very short. Sometimes even towards the aggressive. But you don't see that yourself..."
Until it goes completely wrong after decades. "I approached a colleague at work. Not a little bit, but really aggressive. Then all the alarm bells went off and I knew for sure: I still suffer from the mission."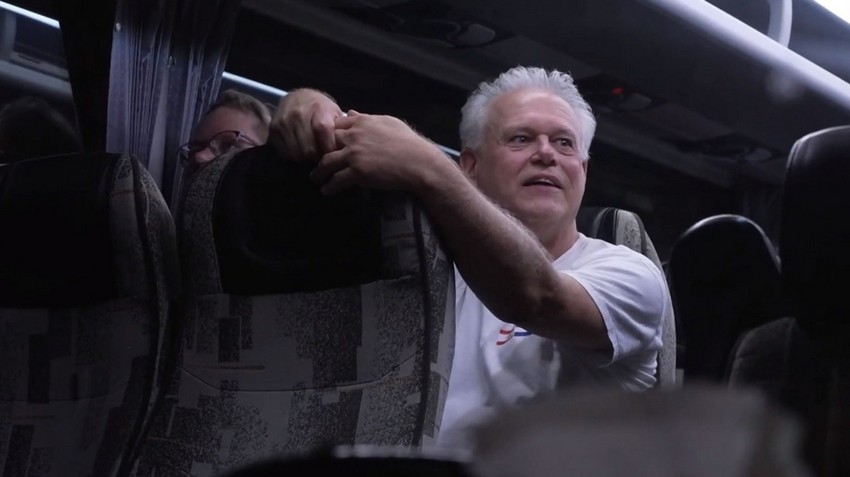 UNIFIL-veteran Siem Kersten© RTV Oost / Marcus Ganzevles
One of the ways to process a trauma is to return to the country. Kersten did that. "Since then I sleep well again. You don't want to know how good that is. I didn't expect this to help so well, I even think it's fantastic to be back in Lebanon."
Forgotten mission
For Bert Kleine Schaars it was one of the reasons to organize the return trips. "Fortunately, I never had the mental problems that Siem Kersten and some other veterans encounter. But you have to imagine that when we came back from the mission, it wasn't talked about."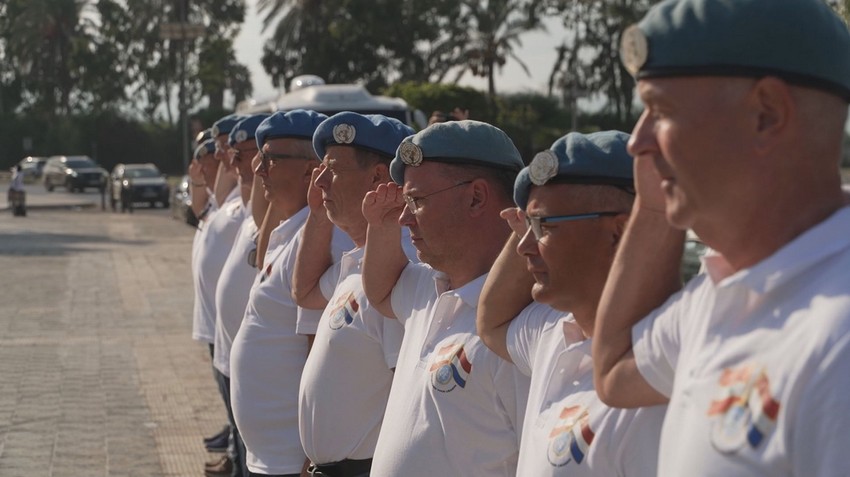 A tribute from the UNIFIL veterans in Tyre© RTV Oost / Marcus Ganzevles
And that exacerbated the situation with many veterans. "The area, family and friends, thought we had had some kind of holiday. So they often asked if it had been fun and then everyone went on with the order of the day. But many of us came back with intense stories. There was hardly anyone who listened. Or worse, the veterans didn't want to talk about it themselves."
This suddenly leads to conversations that have not been held for forty years.
Because, as many veterans argue: if you haven't been there, you haven't felt it. Then it is inexplicable. "That's certainly true," kleine Schaars responds. "Veterans can talk about it very well among themselves. But not or difficult with others. You have to feel and smell the land. Walking around to understand the stories of the veterans."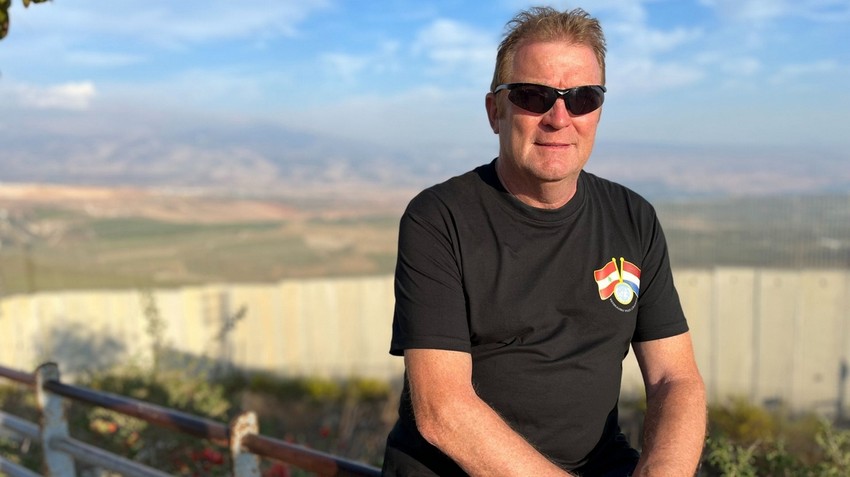 Veteran Bert Kleine Schaars in Lebanon© RTV Oost / Teun van der Velden
For example, the deployment to Lebanon became a 'forgotten mission', much to the regret of Kleine Schaars. "I just think it's a shame that many people in the Netherlands just don't know the mission. I mean, most people know Afghanistan. But UNIFIL in Lebanon very often doesn't..."
Talk, talk, talk
And that's why this return trip is so important. "On the one hand because the veterans see how the country is now. To see their own posts and to reminisce. So to do that with your colleagues. The men who know what you're talking about, who understand you. On the other hand, to share the story with the outside world. Like family and friends."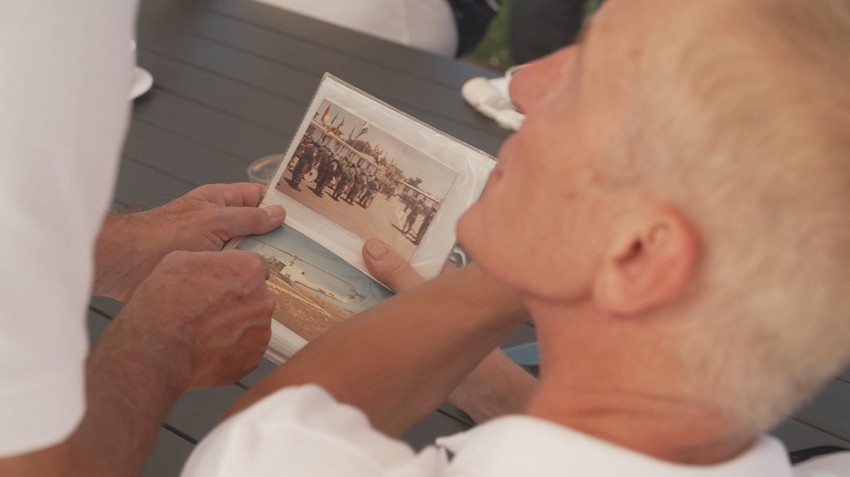 Memories are recollected at the UN base in Naqoura© RTV Oost / Marcus Ganzevles


Because every veteran takes someone on a journey. "For some it's his wife, for others it's his daughter. This suddenly leads to conversations that have not been held for forty years. That is very special and very important. That does something to me..."