Nijmegen 24-07-2022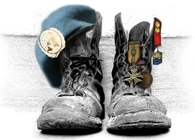 The first walking day had already been cancelled due to the extreme heat, but the registration procedure for our detachment, the UNIFIL Marching Group, remained unchanged.
The parties in the center of Nijmegen and the mandatory rest day on Tuesday felt a bit unreal and restless to me, and many other participants . Go to bed on time because at 03:00 the alarm goes off.
The start, the first day ever for 2 of our group and the first day after 3 years for everyone. It was three fantastic days with lots of fun, suffering, enjoyment, disappointments, happy people, courageous decisions, meetings and above all camaraderie. During the days that I was in Nijmegen, I drew attention to the situation in Lebanon where we provide humanitarian aid with the VVL Foundation, Veterans for Lebanon. It took me a lot of effort to sell some tickets from our sponsor lottery. All participants (including me) had their priority on the walk, especially the finish on the race. Very understandable because that's what you're in Nijmegen for.
On our first walking day (Wednesday) the route went west via Wijchen. This day was particularly hot and we left Heumensoord with a lightning start. The intention behind it was to cover the greatest distance at the time of the lowest daytime temperature. To have to do that on the first day is difficult, your body still has to get used to the rhythm of this day. Fortunately, it worked out well, everyone did their utmost to get back to Heumensoord.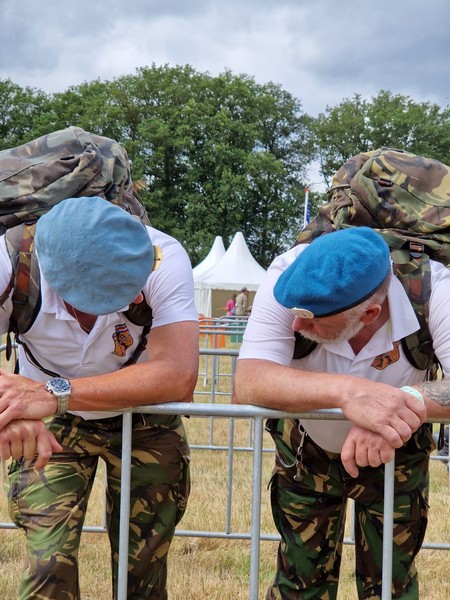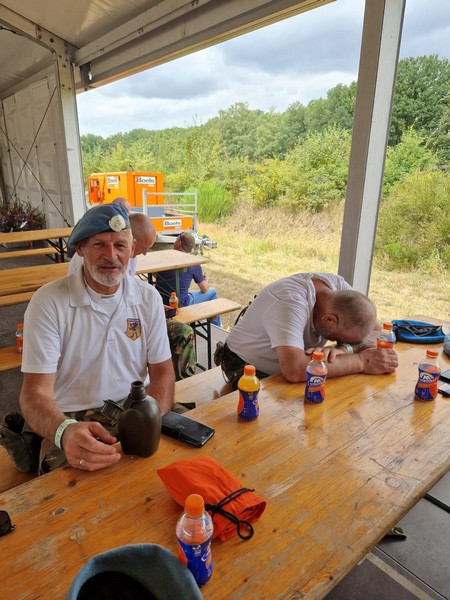 The second (actually third) day was particularly wet with a courageous decision by one of us to quit (medical reason). This day we (the soldiers from Heumensoord) were not seen on the race. The route ran towards Limburg and we cross the Zevenheuvelen road. A solid tipple but again we cross the line with the remaining 13 men.
Thethird and last day was just special with again a difficult decision not to start (injury), a balanced pace, good timing for breaks and pace and a very warm crowd. We arriveextra early, the alarm goes off at 01:30, and about half past four we walk out of the gate on our way to Grave. After the bridge at Grave we continue cheerfully and cross the military pontoonbridge at Cuijk to go back to Nijmegen. At Charlemagne we have reached the finish line and we are waiting for the music to walk the entry on the Via Gladiola. A sea of people and flowers that carry you mentally along the course, a pleasure to experience if you still have the energy to absorb it.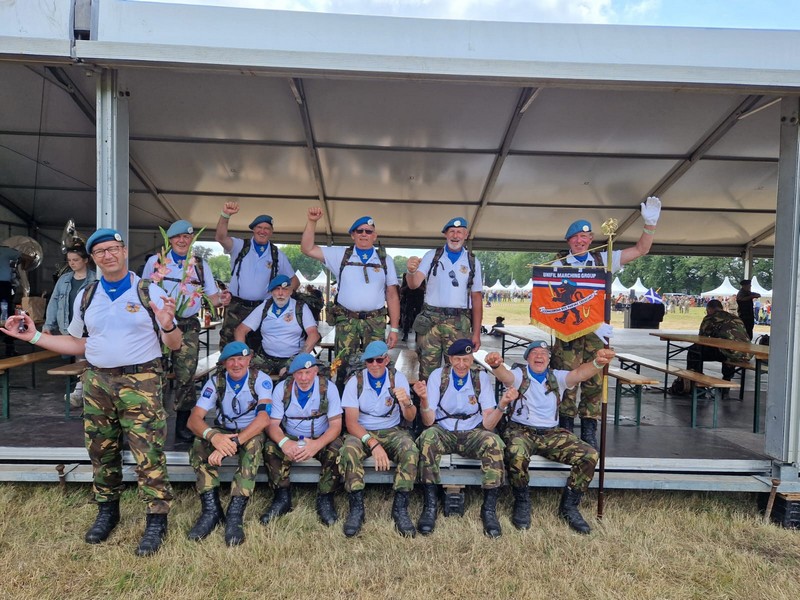 I would like to thank everyone for the help and support received, the many reactions and attention and the many special encounters.
It was three fantastic days! Click here for an aftermovie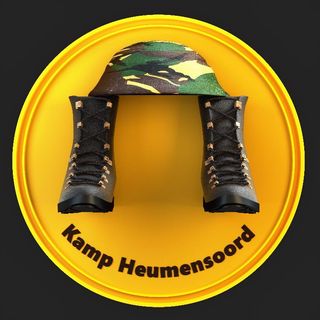 Fred van der Ploeg